Work Skills Projects
Level 4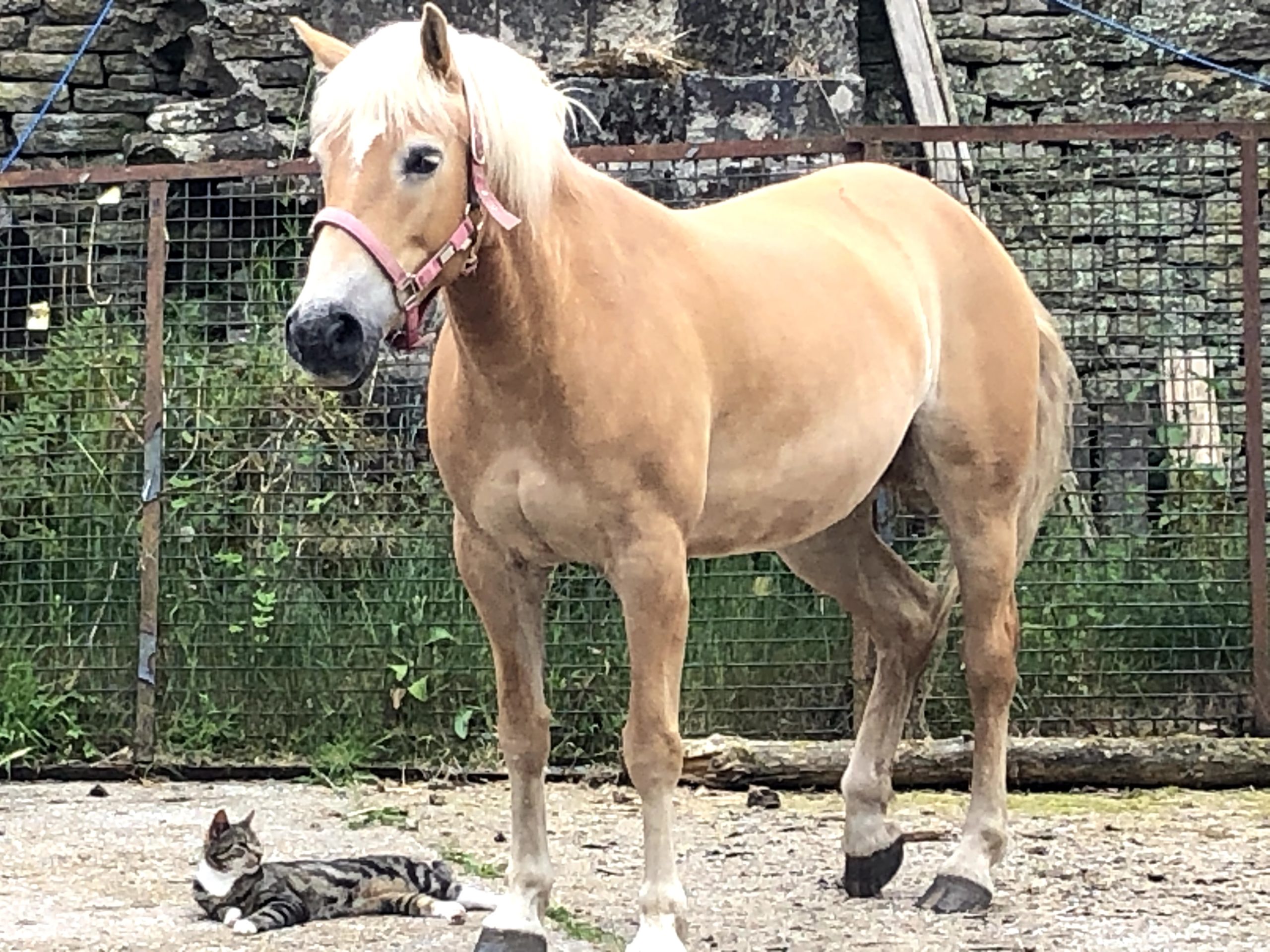 With the wind in the hair and sun on the back or rain, wellies and puddles, the Farm and community-based skills development training projects are available for referred participants and clients across levels one, two and three of our services. Relaxed, but effective training opportunities and experience for all with nationally recognised qualifications. Level 2 certification available currently (level 3 commencing next year).
Developing Skills for Life
The Work Skills training project is a Social Enterprise based at Oldfield Farm and Norman Wood Farm, which are adjoined in the beautiful Goyt Valley. Participant 'ownership' is the key to success – which is why we encourage participants to become involved with planning as well as participating in the various activities.
Working with specialists, choose from a number of enterprises that enhance skills in an atmosphere of fun and a great sense of achievement:
Equestrian skills
from riding in the beautiful countryside to feeding and mucking out.

Animal husbandry
horses, chickens, sheep, rabbits, guinea pigs and 3 farm cats all need your love and attention.
Horticulture
or grow your own salad lunch and flowers for the garden.
Conservation
actively caring for the insects, animals and wild plants in our care.
Woodland management
care for our trees and woodlands.
Drystone walling
a dying skill that is very important to the natural environment.
Woodwork skills
turn rough timber into beautiful and functional items
Fence building & maintenance
keeping our animals' safe
Our projects aim to strengthen the way we work with our participants by creating: –
More relaxed, but effective training opportunities and experience for all

Developing sustainable micro businesses from our current and new activities.

Creating the opportunity to enhance self-worth and real achievement and success
We welcome referrals for the projects from a variety of agencies including Probation and the Community Mental Health Team or from individuals themselves.