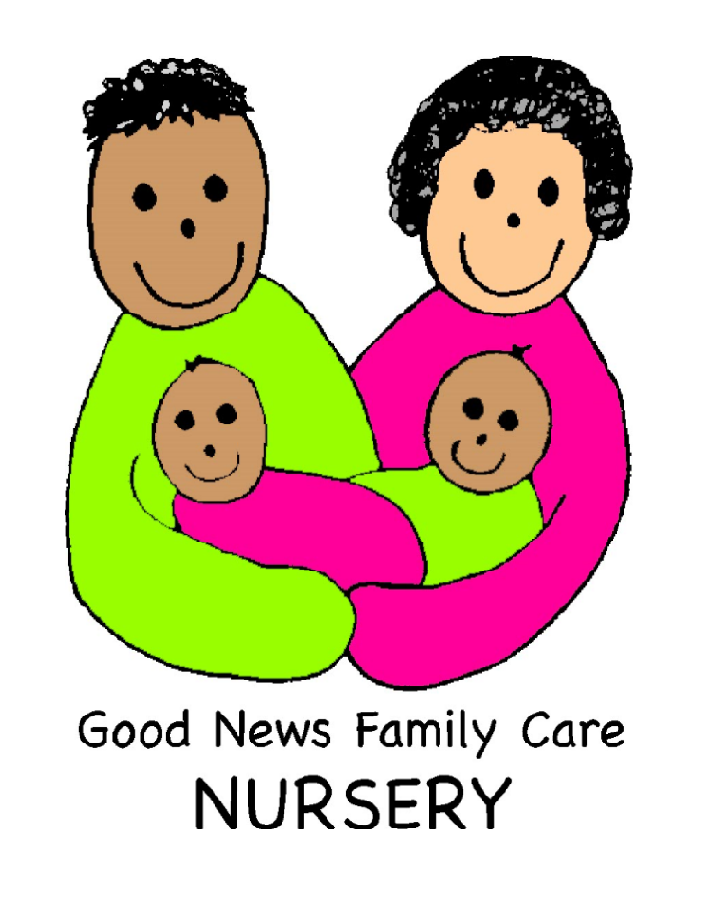 Good News Family Care Nursery is an exciting and stimulating environment caring for babies from 3 months old to preschool. It is an excellent caring environment which promotes your child's development and helps them to work towards their potential in a safe and Christian setting.
We specialise in providing excellent care with far smaller than average numbers of children each day. This ensures that there is plenty of opportunity for both individual attention and small group activities. We welcome children of families from the community and those living in the Recovery Centre and Family Centre of GNFC.
Government funded child-care is undertaken for eligible children. Whether your child is awarded 15 hours or 30 hours a week, our nursery provides a caring and secure environment where their individual needs will be catered for.
The nursery is conveniently situated at Charis House on Hardwick Square East. It has its own private entrance and is accessible by wheelchair. Outside there's an all-weather soft play area and adventure garden. We also have a spacious indoor soft-play area so that children have plenty of choice. Activities include climbing frames, trampoline, slides and ride-on toys and a special area for the 'Messy' activities that children love so much. These include water and sand play and free painting.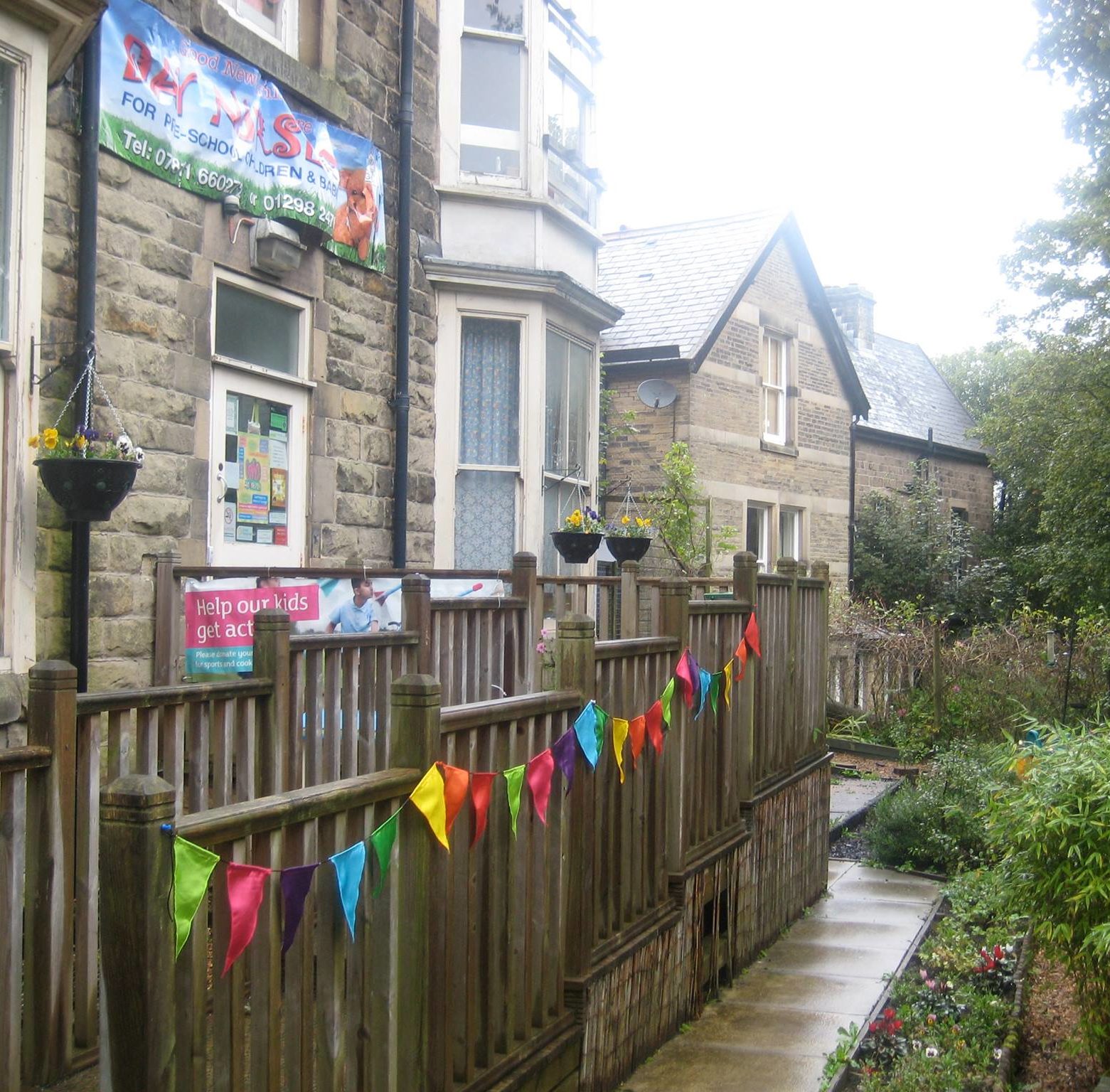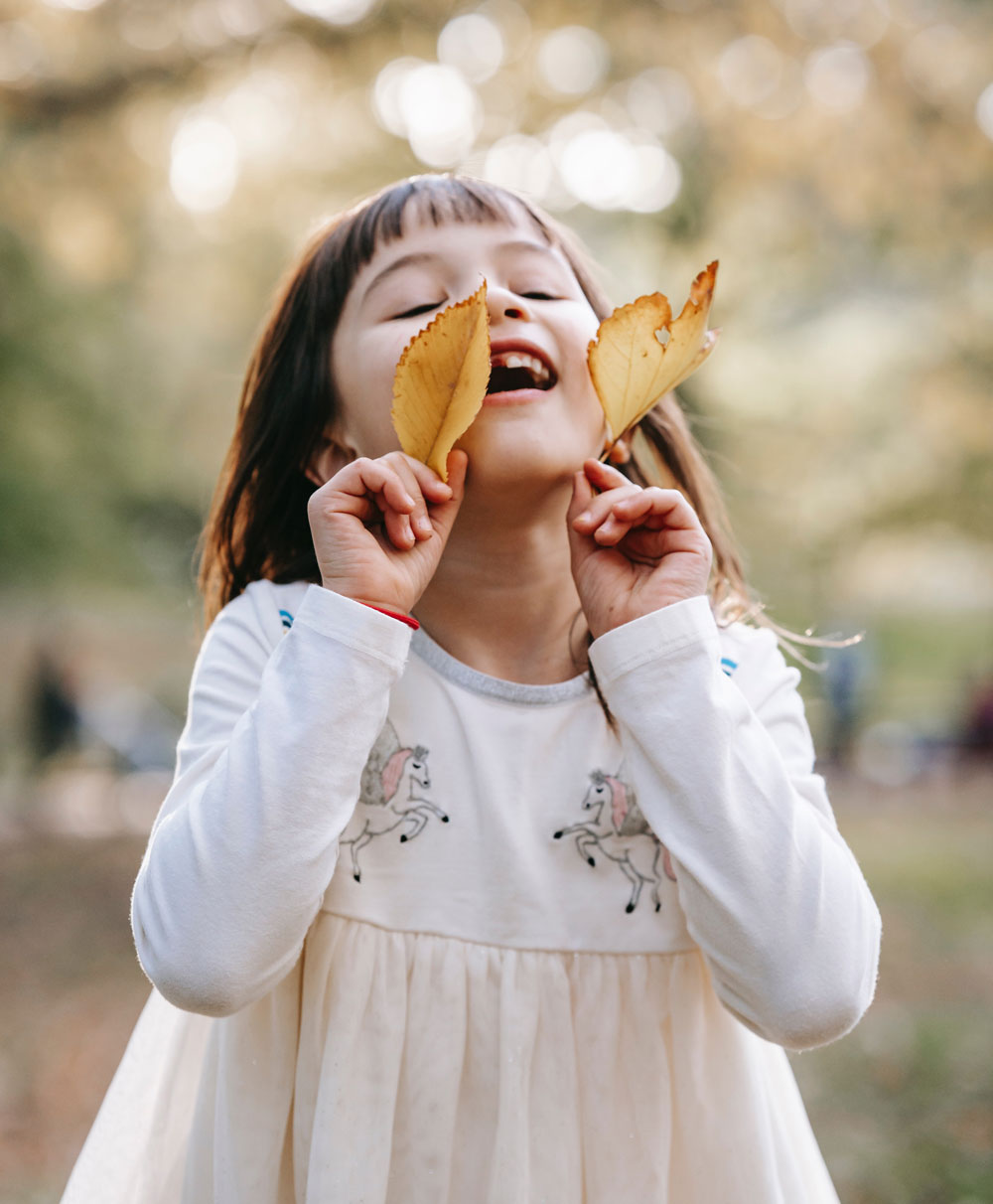 A new venture in our Day Nursery is our Nature School. We regularly have visits to our farm play area in the Goyt Valley where children get the opportunity to learn about their natural environment, animals, and plants, taking part in den building, feeding animals and lots of outdoor exploration.
We offer several elements of support including Residential Recovery and a Structured Day Programme
Opening Times and Contact Details
OFSTED Reports
Pre-school education sessions
Meals
Fees
The hourly cost of nursery for babies and children is £5.50
Sessional Care
2-3yrs 8am to 4pm = £40, 9am to 12pm or 1pm to 4pm = £15
3-4yrs 8am to 4pm = £36, 9am to 12pm or 1pm to 4pm = £14
Fees are payable by cash or cheque monthly in advance, or termly if preferred (please speak to staff if this creates difficulty for you).
Accompanied Stay and Play visit (parent/carer): the first visit is free, then £1.50 per day
We serve the local community by providing high quality pre-school education for all children – regardless of their parent/carer's financial status. Costs must be covered of course, but profit is not what motivates us. Parents who are experiencing financial difficulty are encouraged to talk to our nursery co-ordinator – and not stop bringing their child, (or hesitate to register them for a place). We do our best to help in cases of genuine hardship.
Policies & Procedures
The nursery was established in 1995 and is staffed by committed Christians who have a desire to share God's love in the community.
The team of nursery practitioners employed to work directly with the children include: Jayne, our nursery manager, who is a qualified teacher and has worked in Early Years settings for many years! She is very passionate about caring for children and helping them reach their potential. She has recently been working hard on a brand new nursery curriculum to meet the needs of the new Early Years Foundation Stage. She has made sure that there are lots of opportunities for exploration and excitement for the children in the coming year. Charlotte, is our qualified Early Years teacher and she has loved coming up with exciting new activities and fun games to create a rich learning environment. She already has one child who joins her in nursery and is about to welcome her second child into the world so look out for our youngest member of nursery later this term! Kerry, is qualified to level 3 in Early Years, she had a nursery placement with us when she was training and came back, we love working with her, she is very caring and compassionate. She has a busy time with her young family – her youngest even comes to nursery with her! Hollie , is the newest member of our team. She already has her Level 2 qualification and is halfway through her Level 3. She has worked in other nurseries and particularly loves working with the younger members of our group. Katie , came to do her student placement with us and we loved her so much we asked her to stay for a while. She is working through her Level 3 qualification but finds the time to come and do some supply work for us when one of the team is unable to get in.